Focus on: Music of East Asia, China
The music of China dates back to the dawn of Chinese civilization with documents and artifacts providing evidence of a well-developed musical culture as early as the Zhou Dynasty (1122 BC - 256 BC). Today, the music continues a rich traditional heritage in one aspect, while emerging into a more contemporary form at the same time.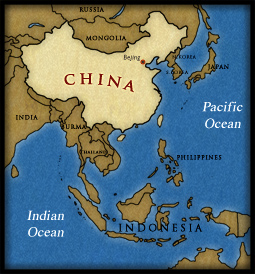 The legendary founder of music in ancient China is Ling Lun. In Chinese mythology, he was said to have created bamboo flutes which made the sounds of many birds, including the mythical phoenix. The "Yellow Emperor" is said to have ordered the casting of bells in tune with those flutes.
Today, the music continues to be made in the style of its rich heritage. Traditional music in China is played on solo instruments or in ensembles of various instruments. Chinese orchestras traditionally consist of bowed strings, woodwinds, plucked strings (bamboo pipes and qin are among the oldest known musical instruments from China) and percussion (cymbals, gongs etc). Chinese vocal music is traditionally sung in a thin, non-resonant voice or in falsetto (the characteristic sound of falsetto is inherently breathy and flute-like), and probably developed from sung poems and verses accompanied by music.